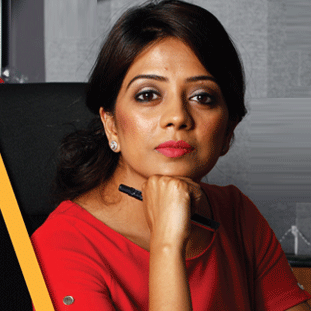 Rimjhim Jaggi
Co-Founder & Head - Designing
The complex relationship between women and clothing has always been a propeller driving the fashion industry, be it anywhere in the world. But the apparel traditions of a native Indian woman bears a thorough history, carrying along a culture of rich traditions and lifestyles, with her fashion sense mirroring her age while symbolizing her importance to identity and public self-esteem. However today, with globalization setting its pace, the Indian women's wear market has revolutionized fashion statements and styles, setting trends that are more reflective of a global infusion amalgamating an Indian touch. Breathing in these vibes and infusing a collection of vivacious styles and vibrant silhouettes is 'SASSAFRAS', an online fast-fashion brand incepted in 2015 as an ambassador offering designs and patterns that exclusively feed the fashion aspirations of Indian women.
Rimjhim Jaggi, the co-founder of SASSAFRAS, carries along a 15-year experience in the fashion world, while the business acumen of her husband Ketan Jaggi (Co-Founder & Business Head) strikes the right chords to balance the two-worlds into one of to balance the two-worlds into one of India's
top online-brands for women fashion. Rimjhim states, "Our aim is to reach the fashion-forward and free-spirited women of today, and to become their chief style source". Sparking out the burrowed feel of being Indian, SASSAFRAS aggrandizes this aspect by throwing out a broad-ranging list of ethnic wear that embraces the essence of modernity with embroidered traditions to cater to the 'desi-feel' needs of its customers. Citing ranges that center around the idea of 'a current day independent women', the company meets the needs of women's everyday wear, with exclusive categories that amass fusion wear, seasonal, party and occasional wear. With precision and quality armoring its services, the company ensures the finishing of every garment grafted with design-sensibility targeting voguish patterns and pocket-friendly plans. Moreover, the home-grown fashion label abides by its mission to deliver high-style with ease and sells exclusively on Myntra, Flipkart and Jabong (Flipkart Group).

"Our aim is to reach the fashion-forward and free-spirited women of today, and to become their chief style source"

Themed Collections
Interestingly, adopting its name from the Sassafras tree - one that is known for its vibrancy and wilderness, the company aims to establish a unique platform of trends that dance to the distinct nature of the tree itself. Deriving its western wear collection via themes inspired by seasons based stories, SASSAFRAS designs 40-50 styles in each theme such as soft-romantic theme that comprises of summer floral prints on light-weight fabrics, designed on
flowy dresses and Bohemian inspired styles that accoutre light embroidery on earthy shades. With a diverse collection segmented into top-wear, dresses/jumpsuits, shorts/skirts, bottoms, outerwear and Indian Fusion wear, the company finds a booming demand for its designs on an yearly basis. To mention a few, SASSAFRAS derives a 28 & 26 percent share from dresses and tops, respectively, and has witnessed a jump from 12 to 25 percent in sales for its distinct collection of fusion themed designs over the last one year. Furthermore, the sales of winter wear collection has jumped to 25 percent during the winter months. With something new for every season, the company stays on a constant look-out for new trends within the Indian and international markets to provide its customers the most updated trends and voguish styles.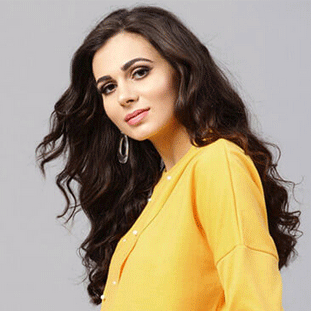 To accelerate growth and thrive on a larger scale, SASSAFRAS signed-up for 'Myntra's Brand Accelerator Program' that seeks to support domestic fashion-brands in becoming the most desired fashion-stop at a national level in a span of five years. Since its initiation into the programme in January this year, the company has witnessed a growth of YOY 150 percent, with a double jump in the list views on the platform.