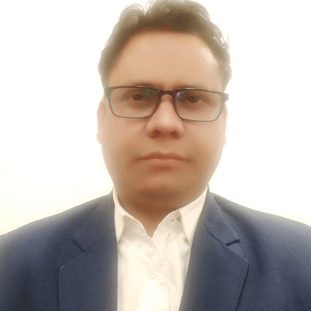 Ravindra Prasad,Kunal Singh &
Kanishk Karn
Directors
In agreement to the fact that planning an exquisite trip to an exotic place away from home is sometimes the most exhilarating experience ever, it can also involve the tedious task of deciding the list of 'things to do' and places to visit at your destination. All of these logistic challenges can be accomplished when you decide to walk with experts who possess reliable knowledge about the place and its journey. B2B Hospitality, which also stands for 'Better to Best', is one such travel company that has been serving the tourism industry since 2011.
Though it's still in its childhood, B2B Hospitality has rendered services that have far achieved goals that no other sprouting travel company could reach within such a short span of time. Its remarkable propositions in the field include its specialty in offering excellent tour packages to domestic and international destinations.With over 200 years of collective manpower experience & professionals drawn from different verticals of hospitality industry to cater to all travel requirements, the company bears with confidence a quality assured
service that would provide a 'once in a life time' kind of experience to its clients.

Taking the Journey a Step Further
Right from planning out tailor-made itineraries for each individual/group to managing trips for corporate clients, B2B Hospitality takes care of everything that falls into a travel list including travel documentation and associated ancillary services. A one-stop-destination for all travel needs, the company offers a chain of services that includes MICE (Meetings, Incentives, Conferences, Exhibitions /Events), FIT(Free Independent Traveler /Tourist) and GIT (Group Inclusive Tour)at the most cost-effective rates. Having strong tie-ups with well-known hotels, tourism boards and travel partners, B2B Hospitality undoubtedly ticks all the right boxes in the travel industry.

"Right from planning out tailor-made itineraries for each individual/group to managing trips for corporate clients, B2B Hospitality takes care of everything that falls into a travel list"

Ensuring the utmost comfort of its customers, B2B Hospitality provides exemplary travel services including ancillary products like currency exchange, international SIM cards, overseas insurance etc., while also taking into consideration the special needs of its customers so as to provide an all-impactful travel experience.

Ties with Technology
The company has automated MICE
travel, making the process of destination browsing and bookings seamless, convenient, expedient and memorable. A team of zealous individuals' double-check every itinerary in order to provide a hassle-free experience to every customer.Each team member undergoes a rigorous training process in order to gain an understanding on the mode of operation with these systems and to be able to perform in accordance with the company standards. This has enabled B2B Hospitality to increase its productivity over the years and enhance the quality of its services while also providing its employees with an enriched professional knowledge.

Going the extra mile, the company now also offers conference management services like development of conference websites and server hosting, designing and printing conference supplies along with setting up event communication centers among many others.

Destination Trends &Recognition
Chosen among the best, B2B Hospitality has a list of mesmerizing destinations encompassing South & East Asia, CIS countries, Gulf Region&Africa, while having strong tie ups with European and North American partners. With 'comfort, quality and affordability' being their main objectives, the company has gained recognition globally and is therefore endorsed with IATO, ICPB, Ministry of Corporate Affairs, UQSR and DATO certifications.