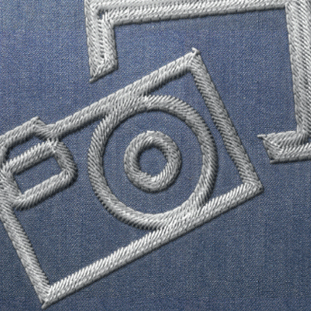 Back in 2016 when Mumbai's landfill area (Deonar)blew up in flames and its people witnessed a dark atmosphere that left grave impacts on everyone, two like-minded fashionistas saw different. The association between the two might seem vague, yet it meant that the glitz and glam of the fashion world was about to witness a revolutionary shift not just in whisking-out exotic apparels, accessories and fusion, but most predominantly discover the value of fashion with a natural cause. While the smoggy air of the city left its blazing traces in the thoughts of the designer duo Bhumika Chedda and Jyoti Mukerji(Co-Founders& Creative Design Directors, Bhumika& Jyoti), it sparked the reason from which the Bhumika & Jyoti(JB)brand set off a trend. With the inception of the designer brand in 2016, it made its first ever appearance of a complete non-waste boutique that transforms every piece of garment-vestige into bedazzling pieces of accessories, coasters, diaries brocaded-embroidery and more.
Holding long years of experience in the production and exports industry, the duo anchors a firm grip on the understanding of production-wastage and thus streamlines their collection against it. Making a sensational unveiling of its debut collection 'Forest Greens', the unified concept of eco-friendly fashion chiseled its way making the designers to be first ever Indians to showcase their
aesthetic designs on a runway located bythe Eiffel Tower(Paris). Furthermore, the duo's collections mirror European and Eastern-European looks with an Indian touch at the crux of every design.

"To ensure the best of qualities to both national and international clientele, every JB product undergoes four-five levels of thorough quality checks to eliminate damages in the final products"

Right from pretlines(Rs.5000-25,000)to bridal wear(Rs.55,000-1,50,000),umbrellas, totes and jewellery, the finishing of each piece holds a fine budget-friendly customization at its stores located on the high streets of Juhu (Mumbai)and Bahrain. Moreover, kick-starting with a strong essence of building a new ecosystem of entrepreneurship,the JB agenda invites like-minded vendors in jewellery, accessories, umbrellas and other embellishments. Influencing the livelihood through employment of weavers and artisans from surrounding vicinities, the Bhumika& Jyoti also seeks the aid of suppliers and artisans from Bangalore, Kolkata and Gujarat. These factors confer every JB product depicting an embodiment of striking balance between sustainability,elegance and a complete picture of graceful sophistication.

Living-up to the Agenda
Customize, personalize, finishing and comfort are the axioms that incite the raison detre of JB boutique. Propelled under the headship of an eco-conscious pair, the apparel collections are incorporated results of western-trends and aucourant color palettes that display a tetrad assortment throughout the year. Additionally, carrying out the no-waste concept of utilizing the extras of every cut into transformed accessorized props, the store's appetite of scenic vestments stirs crowds to a treat of seasonal voguish-themes and an evergreen zest in personalizing/customizing
customer attires.

To ensure the best of qualities to both national and international clientele, every JB product undergoes four-five levels of thorough quality checks to eliminate damages in the final products. As an added feather to its cap, besides creating exquisite pieces of clothing and accessories, the boutique also exports its pioneering fabric-made embroideries and fabric-made accessories to European markets thus gaining an international stand in the fashion world.

Right from high-end celeb-style garments to quotidian attire, the store embraces it all. The acts of the workforces' effortful trials blended within each style signifies an emerging novel creation, as Bhumika states, "We have a lot of trial error sessions with our team and we come up with a lot of raw designs and when we are sure of it, we move onto the others so at times, certain mistakes in the outfit become the trend setter".

Scripting the Future of Eco-Vogue
While the duo's designs have walked most famed runways like the India Fashion Week London, Paris European Fashion week, Lakme and a couple of shows in the domestic market, the no-waste concept of the two and a half-year old brand has seeped into the hearts of fashion-fads. Furthermore, receiving a turnover of more than Rs.8-9 crore, the designer pair seeks to expand their market by approaching franchisees and initiating a presence in other metro-cities and towns, and soon capturing the attention of international markets. Considering the challenges that came as a part and parcel of this propaganda, Bhumika further states,"I think it's more about keeping the aesthetics of our story line and philosophy concerned, like we have chosen a difficult path, when we started designs, so I think we have to stay by the pros and cons of it".