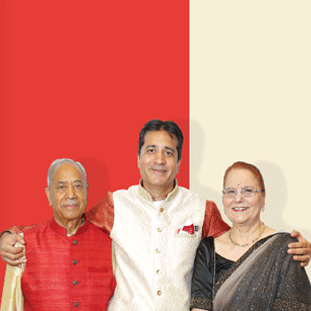 "Having built strong relationships with the some of the world's largest airlines,today Brightsun Travel is known for successfully providing services to over a quarter of a million passengers each year"

In 2003, Brightsun Travel began its global expansion by opening its first international office in Gurugram, and a second Gurugram office recently opened in the Star shopping mall. The company operates through three different brands - Brightsun Travel, Premier by Brightsun Travel, Premier by Brightsun Travel specialising in corporate and luxury travel services and Traveasy.co.in - an online booking platform for flights. With each brands, Brightsun Travel attempts to target and serve a range of markets and clientele. The firm helps its customers in booking flights, hotels, package holidays, travel insurance, car hire and transfers. Open 24/7 and 365 days a year, the company is available to help with any travel emergencies or last minute changes, ensuring that the customer is always looked after. In addition, Brightsun Travel also employs a strong team of travel experts who are able to share their recommendations with customers through their vast knowledge and experience. The teams are regularly briefed and trained about air products, hotels and worldwide destinations, as well as upcoming features which are shared with the customer in order to enhance their
travel experiences. The company also regularly feeds back customer reviews and experiences in order to improve the service quality offered to its clients.

Today, while there is no question to the rapid growth of India's travel and tourism sector, the influx in demand for domestic and international travel, as well as the size of the market has become major to consider. Director of Brightsun Travel Deepak Nangla said,"Despite the evolution and growth of internet bookings within the travel industry, people still want to interact when arranging their travel arrangements,be it for work or holidays. As we provide all types of booking portals for our customers:over the internet with mobile friendly sites, or calling our customer service team, we are listening to our customers' needs. We are continuing to grow in a volatile industry which is often weather dependent and highly sensitive to consumer's disposable incomes."

In the years to come, Brightsun Travel intends to make a splash in the Indian travel market with its dedicated travel team who provide bespoke customer services, and with mixture of international and domestic holidays, the company is able to cater to all travel requirements and budgets. In addition, with Brightsun's Price Match Promise, customers can ensure that they are receiving the best available fares across the market.