Once driven on the solitary wheels of creativity, interior design industry today is highly influenced by technology that plays a pivotal role in the defining of future contemporary trends. Although a tricky business, interior design hotshots leave no stones unturned for revolutionizing spaces into smart spaces and shape every inch with industrial advancements, creative implementation and architectural excellence. One such innovative firm craving niche in the industry is Mumbai-based Damian Corporate, the novice offshoot of the 1962-founded Damian Group. Trailing forward the parent company's legacy of trust and excellence, Damian Corporate is a name to reckon with for unparalleled interior design services, standardized product procurement and interior contracting, seamlessly executed under one roof.

Under the astute leadership of Anselm Pereira (Chairman), Craig Pereira (Executive Director) & Kyle Pereira (Executive Director & Design Principal), the 2013-established Damian Corporate hails great reputation in residential and commercial market due to its client-centric, contemporary approach and exemplary engineering ideas into reality leveraging its expertise and experiential caliber. Coating additional layer of brilliance is the company's passionate team of young but experienced designers who bring into play Damian Corporate principles and shape an innovative vision into impeccable spaces. Also active in the project spanning provision, the company executes product-oriented projects in international boundaries including Muscat and Africa.

Realizing Contemporary Patterns into Palatial Spaces
Carving ideated reveries into stellar spaces, Damian Corporate offers end-to-end interior design assistance synced with modern requisites and contemporary outlook. While Design & Build servicing includes detailed conceptualization, comprehensive space designing (for office, apartments, restaurants, factories and a variety of other verticals), complete material procurement,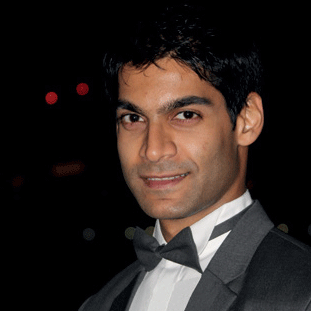 costing initiation and unabridged execution for final project deliver.
Another vertical within the group is Interior Contracting, which involves working together with client's preferred architect and ensuring a thorough execution of the pre-conceptualized vision. For clients desiring product procurement across international borders, Damian Corporate steps in as a reliable partner as it owns tie-ups with a number of Italian, German and Polish companies and stocks their products at its warehouses, which helps provides premium finish products within the timeline of four-six weeks.
We cater, adapt and update ourselves as required and are acquainted with what everyday happenings in terms of design ideas, philosophies, trends, materials and ever-evolving technology
Owning to its vast manufacturing units and warehouses spanning over an area of 25,000 sq. ft. Damian Corporate seamlessly caters to all client requirements and furnishes all its modern & elegant products in-house. No less are its display showrooms, located in Mumbai & Goa that present contemporary design layouts in a deluxe milieu.
When asked about aligning design approach with client's distinctive,
creative taste, Kyle avers, "Each client is different and so are their requirements that differentiates from flamboyant demands to conservative needs. We cater, adapt and update ourselves as required and are acquainted with what everyday happenings in terms of design ideas, philosophies, trends, materials and ever-evolving technology".

The True Art of Interior Designing
Etching the credo – 'designing engineering into reality', Damian Corporates managerial mavens and in-house squad brings on-board rich collective experience, which is instrumental in driving company's vision towards successful prospects and moulding ultra-modern thought process into substantial materiality. "Just like a good horse and good jockey drives a good race, Kyle Pereira (Executive Director & Design Principal) states that employing the best workforce in action and management expertise & education knowledge play pivotal roles in driving the company ahead. At Damian Corporate, we happily work towards a common goal". Synonymous to Damian Corporate's business line, experience and expertise shapes, moulds and guides the company's growth.

Branched in Hyderabad, Chennai, Pune & Bengaluru, Damian Corporate unfurls flagship credence amongst its clientele portfolio, trusting which are the prestigious panjandrums such as Reliance Industries (RIL), Bank of America, ADAG, Adani, Infosys, Wipro, Nissan, Vodafone, Idea, We Work, Morgan Stanley and JP Morgan, amongst others. Confidently securing a 25 percent revenue growth annually. Damian Corporate envisions expanding and strengthening its footing into the design & build service PAN India and is currently upgrading its entire setup to deliver promising and reliable services in all its future endeavors.