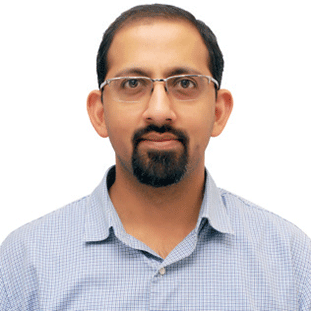 Peush Sikka, Founder & Director
Fashion world has finally started walking the talk of plus size vogue. With classy, curvy models like Ashley Graham, Candice Huffine and Marquita Pring cementing their supermodel status across the glamorous industry, moonlighting behind enlarged capes is no longer the fashion boundary for curvy bodies. Inspired by the inclusivity of plus size style as mainstream trend, high-end designers are fabricating à la mode outfits with contemporary threads to transform curvy beauties into modish chics. Etching the belief that fashion belongs to everyone and should not stop at size 16, New Delhi-based NuBella crafts styles that make every woman feel confident and beautiful in her curves. Dedicated to design stylish silhouettes for sizes 16 to 24, NuBella is certainly the go-to-brand for trendy apparels and perfect fitting for the young, adventurous and trend-conscious woman.
Fashion That Glitters Confidence
The struggle is real for plus size
"NuBella handpicks quality fabric material that veneers the skin comfortably and lays immense emphasis on finishing quality and types of seams in each and every style they design"

women when it comes to finding trend led outfits that fits well and Peush Sikka (Founder & Director) understands this to the core. Chasing the thought of conceptualizing a platform that specifically caters to plus size audience, Peush with his uber-stylish team of designers laid the foundation of NuBella in 2017 and unveiled the creative fashion package that truly celebrates curvaceous figure. The rich collection exhibits carefully tailored attires with flattering cuts and details, ensuring that every style hugs each curve perfectly and renders the feeling of confidence complimented with panache. "To ensure the perfect fit, we have based our measurements on an actual survey of more than 50 women in our size bracket. Each garment is tried on different women before finalizing the fit," elucidates Puesh, who owns 11+ years of retail experience with Kazo, Chemistry and Unisource Group on list and has been recognised as one of the Top 50 Retail Professionals of India 2012 by Asia Retail Congress.

Back in 2016, when major apparel labels were targeting millennial fashionistas with ethnic/fusion products and conservative options, NuBella walked the unwalked path and embraced fast
fashion originating from the West.
Using premium fabrics, the brand knits together assorted outfits to highlight the crux of every trend. Be it off-shoulder tunics, empire line dresses, horizontal stripes or bold prints and bright colours, the designer in-charge assures that no trendy fabric slips off the table while designing plus size wardrobe. To ensure the delivery of premium experience, NuBella handpicks quality fabric material that veneers the skin comfortably and lays immense emphasis on finishing quality and types of seams in each and every style they design, thus making every penny spent worthwhile.

Plus Fashion Spreading Wings
The debut of international plus size labels has aired a new breeze of awareness & acceptance, and NuBella certainly fits this zephyr with its women-centric, size friendly approach. "We at NuBella have been observing the trend of orders coming from Tier-II & Tier-III towns, which reflects on the acceptance of western wear apparels amongst women of all shapes and sizes," avers Peush. Scaling exponential growth in its revenue graph, NuBella has pulled-up its socks for the long road ahead and visions becoming one-stop-destination for plus size community in India. Along with adding new collections and couture in its offering portfolio, right from new product lines to marketing initiatives, the brand is carefully outlining plans for commencing an open forum for customers to interact with the brand and each other.