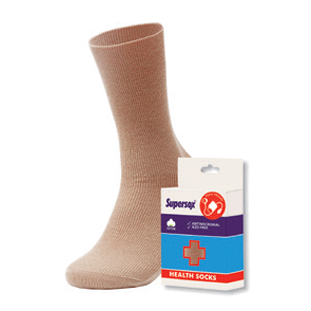 Naval Saraf, Founder & CEO
Founded by Naval Saraf, the Super Knit Industries, headquartered in Mumbai, is India's preeminent manufacturers of premium and luxury socks since 1999, equipped with latest Italian & Korean machine, which ranges from 72 needles to 240 needles. The company expertise is in 200 needles fine gauge 100 percent gassed mercerized cotton socks in both double & single cylinder with the annual production capacity of about 10.8 million pairs of which over 75 percent is exported. Pioneering a journey as exporters to European markets (Italian, Spanish and French markets), Super Knit sets itself on a record grooving to those market-standards augmenting finesse, outlining plans to march a niche position within India. 2012 then witnessed the establishment of 'Supersox' - a brain-child of Super Knit that changed the tales of socks from a mere 'rudimentary-element' to a necessitated accessory. The other brand extensions include Luxxio and Supergear.
Super Knit initiated a trend that not just meant accessorize, but also enunciated healthy benefits of using appropriate socks. As Harsh Saraf, Business Development Head, Super Knit, states, "Socks is a very important accessory for any
man who is concerned about his personality or the way he presents himself", it ignited the sparks of a movement that entailed this element (socks) on a ubiquitous spree. Subsequently, the company escalated to becoming the finest manufacturer of economically affordable socks globally. Manufacturing a wide range of socks ranging from sports, formal, casual, and winter to functional/technical socks, the company exclusively fabricates socks for specific athletics like football, cricket, cycling, skiing and much more.

"Super Knit initiated a trend that not just meant accessorize but also enunciated healthy benefits of using appropriate socks"

A special range for patients with diabetes and blood pressure is created utilizing Silverfrost antimicrobial technology containing Silver ions, via smart delivery systems that enable long-lasting protection, minimizing the growth of odor and bacteria. Furthermore, the company manufactures socks for children (three-months) & adults, with the right elements to retain and boost market by obtaining special licenses of Star Wars, Spiderman, Avengers & Frozen from Walt Disney (India) and Roadies from Viacom18 Media. Currently, serving as supplier to most of the large format-stores in India and exporting to international markets, Super Knit ensures the best-quality, by using only top-notch premium yarns, utilizing in-house technology like computerized socks knitting machines, hand & automatic rosso linking machines and more, thus recognized as a 'go-to' brand for anything regarding socks.
Thoughtful Efforts in Every Pack
As a supreme distributor & exporter of socks, Super Knit's premium range offers best quality, with a special 'royal collection'. Battling the dilemma of price-versus-quality, the company seamlessly masters the perplexity with its superlative technology achieving finesse with every knit. The company further ensures protection of products against anti-microbial contaminants to avoid bad-odor, for which each sock undergoes specific treatments adding in exclusive lemon-fresh fresheners. The socks are then packaged into packs of one/two/three or six, enveloped into specially-crafted pouches before being dispatched to valuable customers. Today Super Knit receives huge demand traction from countries, including North & South America, Middle-East and Europe.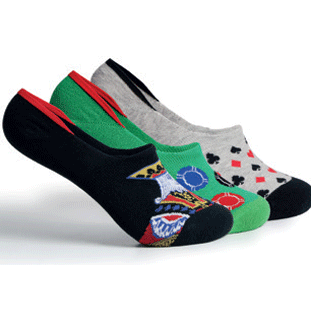 Harsh Saraf, Business Development Head
With 160 distributors exporting to over 12,500 multi-brand outlets PAN India, Super Knit currently enjoys 70 percent YOY revenue growth. As the company knows no stopping, it has recently launched a new brand, Super gear for boxers & luxxio for handkerchief, with more in the pipeline.