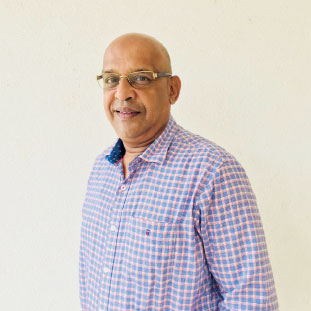 Traveller spending habits are changing rapidly. The economy and the job market may be sluggish, but travellers are not shying away from spending money to get some immersive experience on their vacations. A recent Google India-BCG report has projected the overall Indian travel market to reach 48 billion USD by 2020 at a CAGR of 11-11.5 percentage. Mean while, the International Air Transport Association expects India to become the third largest aviation market by 2025. With this augmenting Indian travel market, travel booking aggregators are gearing up to offer experience-driven tours and unique activities to stand out in the market. Well positioned in current Indian travel industry, Neha Tours & Travels offers tailor-made travel experiences with an assurance of utmost convenience at each step, right from the booking.
Every journey at Neha Tours & Travels is designed carefully with the aim to bring maximum customer satisfaction and ease of travel. Diligently serving the manifold needs of customers,
company's wide spectrum of services includes Flight Bookings,Leisure Holidays, Adventure Holidays, Educational Tours for Students, MICE, Car Hires, Visa Advices, Incentive Tours and Golf holidays. Peter Pinto, CEO of Neha Tours & Travels says, "We offer varieties of services to our customers. We do arrange airport transfers for any destination provided advance notice is given. Our tour company is an IATA accredited travel service provider and has tied up with Forex companies and at our request they provide door step services after due diligence."

"Neha Tours & Travels has come up with a distinctive process to carry in-depth ground operations prior to trip in order to understand the customer requirements and design packages accordingly."

Moreover, this creative tour company endeavours to provide highest quality of customer service at every stage of travel; hence, the team Neha Tours & Travels has come up with a distinctive process where they carry in-depth ground operations prior to trip in order to understand the customer requirements and design packages accordingly. They ensure no detail is overlooked and offer overall assistance to match every traveller's expectation. For group tours, the highly experienced travel consultants of Neha Tours & Travels render complete assistance from suggesting itineraries to transport services, accommodation, guides and food. Above all, the dedicated team of experts at the company is
always available at your service and responds quickly. "The company is managed by experienced and dedicated professionals with over 25 years of experience. Every team member strives to bring the finest details in journey around client's tastes and interests. We take care to handle every tourist in a personalized manner, so that people visiting India may cherish their stay, experience this Mystique land. Customized tours for Individuals and Groups are what set us apart from the others,"Peter added.

Today, Neha Tours & Travels is counted among the leading tour companies in the country. Based in Goa, the company has close Associates spread across the globe besides all over the country and Nepal as well. With the rich experience dedicated to tourism and a well spread network of the company, Neha Tours & Travels has carved a niche for itself in the arena of inbound and outbound tourism. The next step in company's to-do list is roll-out an exclusive portal and addition of new sights. "Ours is a small business set up, with no God Fathers and growth has been gradual. Till now, the support and recommendations from family and friends kept Neha Tours & Travels growing. The ability to understand customer requirements and our prompt customer service are the two major factors behind company's success. We mainly survive on word of mouth. Once the portal is ready, we expect more broadened business in future," Peter sums up.