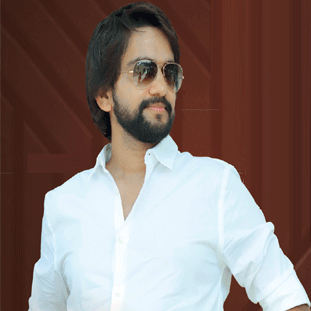 Rahul Sanghvi, CEO
We are only getting lost in the routine and born again in the adventure. Life always brings us to a point, where everyone needs a break; the most intriguing aspect of that break is often a most deserved vacation plan. Seeking adventures that leave you with unforgettable experiences is what makes every journey matter. Realizing this, Tripology Holidays, a travel expert agency, draws out maps and contrives the journeys to ensure a unique experience for every customer that is matched with their taste."As we have gathered immense knowledge through our first-hand experiences at various destinations and not just via Google or books,we know how to deliver the best itineraries & travel plans for our clients and execute it smoothly. We have a full-fledged team of experienced staff who is appointed to monitor & take care of every traveler with personalized attention," explains Rahul Sanghvi, CEO, Tripology Holidays.
This 2015-founded company always invests in taking a new destination knowledge by sending its staff there personally rather than diverting clients mind and do trial and error on their money. Catering to family groups, as well as corporate clientele mainly in the fields of IT, Pharma and Media, Tripology offers a uniquely handcrafted tour guide that provides the most amazing experiences to every traveler, from drawing out a list of good hotels, and restaurants/cafes and preparing exclusive must things to see/do & don't in &around the chosen place to airport pick &drop facilities, rather than offering them typical travel brochures.

"We have a full-fledged team of experienced staff who is appointed to monitor & take care of every traveler with personalized attention"

Modulating Trips to Suit Your Style
The Tripology staff consists of members who have gained a souvenir of experiences which they have accumulated over the years from the journeys they've made. This enables the company to offer their customers the best trip-plans that consist of the insider secrets of every destination, while ensuring the safety and comfort of their customers. Going the extra mile, Tripology takes the effort to
understand their customers by finding out their travel history and other interests in order to modulate a complete package. Besides its expertise in offering destination trips that include European countries, US, Australia, and Far & Middle Eastern countries, the company also knows the secret recipe that makes Cruise holidays the trip of one's life. Tripology not only invites executives from various tourism boards like Swiss, Israel, US &Australia to educate its people on new products and keep them on par with the changing industry trends, but also sends them on trips for gathering in-depth destination knowledge.

Envisioning Future Ventures
Tripology has gained recognition from the Swiss Tourism Board for being one of the best travel partners in the industry, from possessing an in-depth destination knowledge and personalizing the journey to leaving its customers with lasting memories. The company that has its offices in Ahmedabad & Bangalore is growing at a whopping 250 percent rate annually and looks forward to broadening its prospects by opening out offices in tier-1 cities (Pune, Surat, Mumbai & Delhi) within the next three years. To Tripology, the journey is all about giving its customers an out of the world experience and with its current success, it is proving to do so.