Vinra Interiors & Decorators: Customized Designer Spaces Beating Cost-Giants, Pledging Uncompromised Quality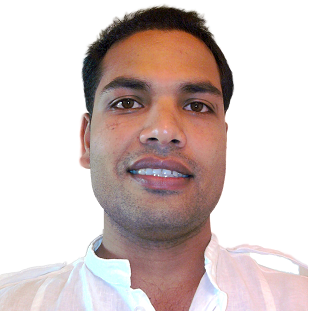 Interior design is not exactly known for being a cheap affair. Soaring rates of labor, materials or hourly charges cause disdain to customers, while to interior designers it means quality all the way (higher the cost, better the quality). However, this poses a barricade among the majority of the middle class who potentially possess the desire to own designer spaces, yet can't afford its scaling prices. Attuned to curbing this hiccup with a unique approach of tackling 'cost vs. design', Vinod Ranjan (MD & CEO), an engineering graduate, passionately established Vinra Interiors & Decorators in 2013 to cater to bridging these gaps.
Aimed at leveraging a professional-cum-customized Modus Operandi focusing on three significant areas of affordable prices, quality & assured durability, and optimal design, the company's innovative and unique ideas transform archaic interiors to contemporary dreams based on its client's requirements. Thriving with integrity, enthusiasm and excellence, Vinra outlines growth with huge aspiration not just in
interior designing spaces, but also proffering cost-effective and quick turnkey solutions, procuring land, engaging construction, design and handling facility management. For instance, while most interior designs fad away in a couple of years, Vinra's designs are trendier that can stay the test of the time for several years before the client thinks of replacing or changing the style.

"Vinra engages in a detailed understanding of clients' distinct demands to tailor-make solutions that replicate dreams into concrete structures, all with a fresh mind and no set standards"

An All-Rounder Approach
A maestro at shaping & designing commercial/offices, residential, retail/hotels, hospital spaces and more, Vinra engages in a detailed understanding of clients' distinct demands to tailor-make solutions that replicate dreams into concrete structures, all with a fresh mind and no set standards. Followed by its reasonable quotation and the design, it drafts a 3D visual of the final outcome that seals the agreement between the two parties. Further, a thorough research precedes every project in order to surpass competition via economical value add-ons; to this revolutionary advancement, Vinod states, "The quest is to see to it that any individual associated with Vinra regardless of whether it's the employee, vendor, clients or who so ever for that matter, should be positively impacted".
Crowned with commitment, perseverance and in-depth knowledge, the company additionally caters to furniture and decorative selections, construction, document production, budgeting and project coordination. Besides these, precise attention to details, customer services, expert project management and adept professionalism is what governs Vinra's success, owing to its five years of grand success in the industry.

Equipped with an efficient team of designers who work along with clients right from the conceptualization of every project to its implementation, Vinra takes utmost care of all nitty-gritties ensuring adherence to deliver on schedule. Utilizing only the best of resources to deliver remarkable pieces of art, the company imports and uses avant-garde technologies like the CNC machine from Germany. It polishes a fine finish and a flawless edge giving every project a unique identity with a classy standard.

In merit of gaining recognition for its finesse and expertise, the company is branched out in Mysore, besides its famed establishment in Bangalore. Sighting opportunities beyond the horizons, Vinra now aims at becoming a one-stop-solution for all interior designing concerns marking it a renowned contributor in the Interior Designing industry.