Women today play myriad roles, right from being a mom, wife and daughter-in-law to being the manager, negotiator, pacifier or CEO on daily basis. Women, therefore, always put their duties at home and work before gratification. These women could be wives or they could be singles with any age or status. Women need time to listen to their own thoughts and indulge in their own fantasies. Women deserve their 'Me-Time' more than anyone else. Mumbai based, Mee Time Handcrafted Holidays is a one stop solution for what most women need today. Set up by Sonal Divekar and Reshma Palep, the building team of the firm noticed that family holidays are touted as me time holidays for the whole family. A typical woman on such holidays with the husband and kids is often seen trying to get breakfast into her kids or unpacking in the hotel, before going a hectic sightseeing trip in a 35 seater bus! A single woman on the other hand is probably stuck in a worse situation, especially in India where safety is a major concern for females.
"Women crave good things like all sentient creatures. For women the 'Good' comes with a heightened sense of aesthetics. Women love tasty, nutritious, visually appealing food in a
Renowned for walking the talk with its customers, till date Mee Time has handcrafted offbeat travel experiences of the woman, by the woman, for the woman
beautiful ambience! They love lingering in dreamy vistas and coffee shop gupshup get togethers. They would prefer wine tastings at any verdant vineyard as opposed to buying duty free whisky bottles! They love wandering into streets full of quirky, strange local things and to hunt for a bargain just for the fun of it! Women love massages and spas and need to talk to other women and compare their experiences. At Mee Time, we understand women. We group like-minded women together and offer them handcrafted experiences at popular or unique destinations. Women who travel with Mee Time Handcrafted Holidays don't face the hassle of finding a friend or relative to join in the fun. They can pick any of our destinations when they like and we take care of the rest," converses Sonal Divekar, Founder, Mee Time Handcrafted Holidays.
Renowned for walking the talk with its customers, till date Mee Time has handcrafted off beat travel experiences of the woman, by the woman, for the woman. Like Bali for instance,where the itinerary included an hour long Balinese massage, pub and lounge passes along with pick up and drop teamed with a visit to an outlet store with branded American goods. This also
included water sports and time to visit the jewelers, art shops and beach lounging. All the services were tailored in one tour package which comes with a reasonably priced holiday at a 4-star stay. "We are a boutique tour operator which believes that handcrafted trips need not be expensive. It could cost almost as a mass-packaged tour holiday or could be a premium priced holiday. Whatever the category our holiday intends to use your money wisely to give invaluable me time and not mee too time to our wonderful women," says Sonal.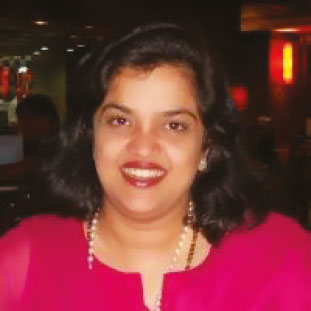 Dr.Reshma Palep, Partner
Formally incorporated in 2017, the firm instantly appealed to women. They not only loved the name 'Mee Time', but were also mesmerized by the concept of the firm. Going into the future, Mee Time is looking at Mom and Child holidays and Theme Holidays which will focus around families. Mom and child holidays would include mom-kid friends' group who could take the kids to amusement parks and the moms on a wine tasting or tea tasting visit on the same day. The firm's Theme Holidays will be curated with the notion of delivering me-time for the families where the whole trip will be designed around an activity that the whole family enjoys such as the Harry Potter theme holiday or they could explore all the 'Game of Thrones' locations in the world.