Navigers: Connecting Travellers
Who ever has been travelling extensively will surely tell you one thing – there is no better experience than travelling. People today are living by this rule and women are no less. According to TrekkSoft's 2017 - Travel Trend Report, solo female travel is one of the top trends influencing the industry. About 67 percent of the times, it is the women who are booking holidays. With the heavy uplift in the number of women going solo travelling or with their girl gang, there has been a rise in the women tour service providers in India. And while a lot of travel agencies and online groups have emerged in recent times to offer help and advice for the country's growing troop of women travellers; Bangalore headquartered Navigers stills succeeds to get an edge over other players.
Established in 2016, Navigers is a holiday organizing firm which was built with a vision to enrich the lives of people by making travelling a part of their lifestyle and affordable to all. Noticing the women drift towards travelling and their need for trust worthy tour operators, Navigers,
plunged into offer Women Only Tour Packages which aimed to provide a whole some and unforgettable, yet safe holiday experience for women travelling solo or with their female friends.
Currently valued at $4 Million; Navigers is growing 200% MOM. With one tenth of its profit coming from women travellers, Navigers foresees that this will increase to one fifth of our total sales by 2020
Divyanshu, Co-Founder of Navigers, shares, "My mom always wanted to visit places, but with my dad staying busy, they couldn't travel much. However, today the scenario has changed. Present day women are more independent, working, and they have enough at their disposable to plan a trip. This was our opportunity to tap on."Today, Navigers is renowned for offering carefully crafted holidays, outstation cars and flight tickets at competitive rates. The itineraries presented by the firm are designed by professionals who have tried to include the most for its travellers so that they can make the best out of their visit. Some of our tour plans offered by the firm are exclusively designed for 'women only' travellers, and even Greece, Vietnam and Bali tours designed for honeymoon couples are very popular amongst the customers.
While a solo travel expedition lets you learn to find solutions to almost every problem, one needs to be aware all the time. Realizing this early on the founders of Navigers have come up with a unique platform for travellers - where one traveller can find and connect with other fellow travellers based on their trip route, thus allowing them to travel together."I'm a biker and during my journeys I've often
confronted many situations in which travellers need company to travel through remote locations in case there is an accident, breakdown, land slide where they would require help. To assist a traveller in finding a companion - 'Navigers' was designed so that people could upload their trips and if somebody travels to the same destination, they can search and connect with each other and travel together," says Devansh Chaurasiya, Founder, Navigers.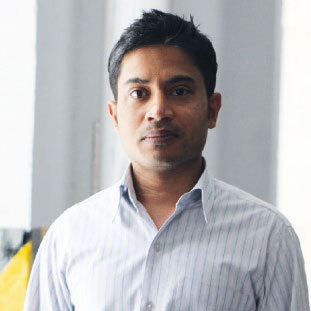 Devansh Chaurasiya,Founder
The efficiency of Navigers' skilled team is very well depicted through the growth figures of the firm. After raising seed funds, Navigers crossed a quarter million dollar in sales during acceleration. Currently valued at $4 Million; Navigers is growing 200% MOM. With one tenth of its profit coming from women travellers, Navigers foresees that this will increase to one fifth of our total sales by 2020. "In the years to come, Navigers plans to focus on – technology and business expansion. We are developing our AI capabilities to help our customers book instant holidays. On operational part, we are working on expanding tour packages across Europe and further to Africa and USA. By the end of this financial year Navigers aims cover 50 countries in the place of current 27 countries," Devansh concludes.