Harshada More & Girija Jamdar, the co-founders of ESCAPAR thrives on adventures and loves travelling. In 2015, the duo had planned a trip to Europe. During this time, they realized that there weren't many travel companies that offered services to offbeat tours and interest-based tours. On further research, they did stumble upon few foreign and Indian travel companies offering offbeat tours, but were succumbed to the limitations of not providing cost-effective customized travel solutions. Shackled by the results, they both decided to seize the opportunity once and for all and started India's first travel agency that focuses on interest-based offbeat tours for specific age groups (18-45) which is budget friendly. This was the start of ESCAPAR! And, since then the duo hasn't looked back.
With time, the co-founders have successfully curated numerous trips, both international and domestic, where they have helped their clients experience a ton of breathtaking escapades and cherish wonderful memories. Sharing the recent visit to their most favourite destination – Bali, Harshada explicates, "Initially, we never thought we would like Bali. As the information and pictures on the internet seemed quite deceiving, but after visiting Bali our opinion automatically
fell in love with this place. Bali is, without doubt, the most beautiful place. It has everything which is a need for Vacation." Enthralled by the scenic view and blissful ambience, Girija adds, "The tropical scenery, lush green jungles, eye-gazing rice fields, mind-blowing architecture, temples, incredible people, deep-rooted culture, delicious changed. We just food, beautiful beaches, and amazing nightlife. All these things at an affordable price let us have a luxurious vacation without a dent in our pocket."
Based in Pune, ESCAPAR offers a gamut of services, where they enhance the overall experience to their fellow travellers
World Class Travel Solution – Just a Click Away!
Based in Pune, ESCAPAR offers a gamut of services, where they enhance the overall experience to their fellow travellers. More than anything, transparency is maintained throughout the process. The company has tie-ups with local experts and also have a local representative who ensures that the entire trip is flawless. These local representatives are available for any emergency situation during the trip.Further more, ESCAPAR ensures a hassle-free experience. Their services include tour packages–international and domestic packages(like youth-oriented, honeymoon, family packages, JaraHatke packages etc.),flight booking, hotel booking, visa, and insurance."We currently specialize in customized packages; we make packages as per customer's interest. For instance, if someone is
interested in historical places, then we make include museums, castles related activities or if someone is interested in Partying then we include activities like the pub crawl, wine tasting, etc. Also, our JaraHatke packages, which includes filmy tour packages like Harry Potter tour, special festival packages like Oktoberfest, sports tour packages etc.," avers Harshada.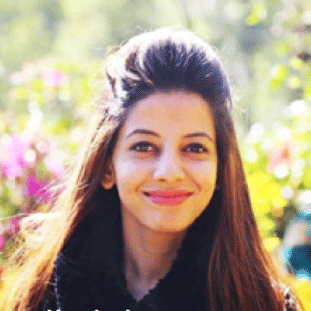 Harshada, Co-Founder
ESCAPAR growing healthily has repeated client base. Gradually, with a unique service and word-of-mouth publicity, the company is garnering popularity in the market and is growing to a whole new level. Girija elaborating on the roadmap ahead of ESCAPAR says "We want to establish ourselves as an interest-based offbeat tour company, with both customized and group tours. And, we wish to offer special and unique experience to our customers with our special itineraries." Adding to this, Harshada, enthusiastically speaks, "In the near future, we will be venturing into group tours for ladies, youth, and general. The group tours will be interest-based, different from the normal ones. Our group tours won't be hectic and will focus more on the in-depth experience of that location. Also, we will be having group tours that will help travellers explore locally through - local transport, enjoy local cuisine etc. Overall, it'll include a mixture of sightseeing with the group along with leisure time."