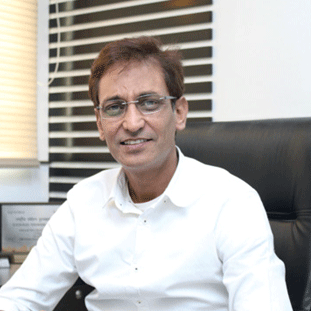 Mishkat Ahmad, Founder & CEO
Cultural exchange often engenders a life changing impact on every person, regardless of professional tours and personal voyages. But imagine the distress of tracing out different travel service providers whenever you fly out of the country for a personal /professional requirement. One of the UK University representative was experiencing the same distress while aligning with the service models of different agencies for his multifarious travel needs, but only till the day he liaised with Vesna Tours - a destination management company (DMC) based out of New Delhi, providing its customers with a one-stop travel solution.
The professional and many others like him today gets facilitated all their individual and group travels & arrangements in India and neighboring countries under one concrete roof of Vesna with matchless additional benefits. Indeed, while DMCs habitually restrict their services to India, Nepal, Sri Lanka, and Bhutan, Vesna specializes in facilitating educational, MICE, leisure and corporate travels for its clients across North America, Europe, Australia, New Zealand and Singapore to India and ten other destinations including UAE, Sri Lanka, Nepal, Bangladesh, Bhutan,
Qatar, Turkey, Malaysia, Singapore and Indonesia. On the other hand, apart from leisure travel, Vesna is the only DMC which excels in educational tourism, joining hands with over 300 Universities /Institutes globally.

Taking Educational Tourism to the Next Level
"We formed an organization with a notion of creating something distinctive in the existing travel market. While other DMCs are more focused on providing services to leisure travelers, we provide brilliance and proficiency in progressing Educational segment and MICE, in addition to the leisure market," asserts Mishkat Ahmad, Founder & CEO, Vesna Tours.

" We are also one of the leading companies providing business and undergraduate schools with travel & logistical support for recruitment tour in the Indian subcontinent and the Middle East"

Vesna in fact portrays a bigger picture of educational tourism with engaging activities, faculty-led students group being a perfect example. While offering a wide range of Study Tours, Global Immersion Elective Tours, Global Executive MBA & MBA Residencies, Undergraduate Field Trips and Undergraduate Special Interest Tours, the company also partners with the North American universities to create custom designed study tour programs that promote global awareness and understanding. Mishkat adds, "We are also one of the leading companies providing business and undergraduate schools with travel & logistical support for recruitment tour in the Indian subcontinent and the Middle East".
A Personal Touch
Apart from the corporate business and by living up to its name, Vesna (denotes 'spring' in Slovene) bestows its international clients with an opportunity to bolt from the daily chores and unwind in nature's own kindness. It provides seamless voyage through unique experiential journeys and tailor-made travel solutions with 24x7 concierge service.

"We personalize each & every tour by infusing it with simple but innovative experiences that enhance every aspect of a voyage," adds Mishkat. Vesna consistently implements innovation & technology to enhance the experiences, not to mention its highly responsive inhouse team, which work closely with clients to make their experience smooth and anxiety-free from the moment they step off the plan. Having indulged in a motivating, fun-filled work culture in house, the team-Vesna follows stringent SOPs in a polished fashion to ensure clients' safety. Furthermore, the company also offers value added services such as professional travel design and organizational counseling.

The 'Future' Destinations
Owing to its commitments in upholding the highest ethical standards, Vesna over the past seven years has brought several awards home including the one from Ministry of Tourism, India. Having grown 100 percent year after year, today the company looks forward to its next level of growth mission, driven by honesty & positive approach that will change the way you travel.