From around 1100 B.C. the human race has been captivated by chocolate. Don't you love the euphoric sensation you get when you catch hold of that favorite chocolate delicacy? If melt-in-your-mouth chocolate experience is your cup of tea and are a complete chocoholic, here are a few "don't miss choco-licious" places for you.
Brussels, Belgium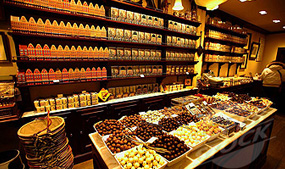 With over 2,000 chocolate shops, 16 chocolate museums and 12 factories, Belgium makes for a chocoholic's paradise. The heart of the delicious business is Brussels though. The unquestionable "Chocolate capital of the World" is home to two of the biggest chocolate companies in the world, Godiva and Leonidas. Many other smaller chocolate boutiques and shops can be found in Brussels. All kind of chocolate treats are found in plenty, but Pralines rule the scene. If you do step into Brussels, make sure to visit Musee DU Cacao et du Chocolate, where you could learn how to make chocolate and Mary, which was founded in 1919 and been a favorite of the Belgian Royal Family.
Zurich, Switzerland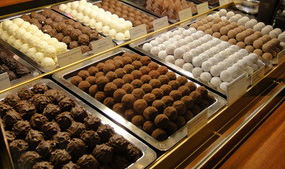 Housing renowned chocolate brands like Toblerone, Nestle, Lindt, Sprungli and Teuscher, it comes as no surprise that Switzerland has the highest per capita chocolate consumption rate in the world. Zurich is the core of chocolate business in the country as it is home to Sprungli, Lindt and Teuscher whereas Bern houses Toblerone. You can spend hours tasting and admiring the hundreds of different chocolate treats and desserts in local cafes and shops. Make sure to visit Paradeplatz Square, the Nestle factory in Broc, Bahnhofstrasse, Merkur, and a beautiful chocolate boutique-Truffe.
Le Villajoyosa, Barcelona and Alicante, Spain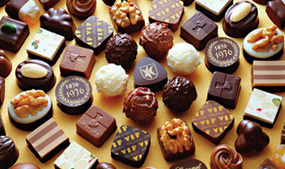 Chocolate in Spain is as famous as the sun and architecture. Little did Christopher Columbus know that the cacao beans he discovered would become an obsession in Europe. Spain was the first European country to experience the addiction to chocolate and since then Barcelona has been the capital for cocoa addicts. Barcelona has fashioned several of the best chocolatiers in the world like Antoni Amatller and Simon Coll. Their stores, Chocolates Amatller and Chocolate a la Taza, make excellent chocolates even after 150 years of opening their doors. Dulcinea, Fargas and Pasteleria Escriba are other chocolate stores which have been open since the early 1900s.
San Francisco, California, U.S.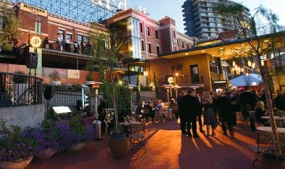 Definitely one of the chocolate capitals of the world, San Francisco is home to the legendary Ghirardelli Chocolates that was founded by Domenico Ghirardelli during the Gold Rush. Chocolate tours are the best way of taking in chocolate in San Francisco. Some of the famous stores include Michael Recchiuti, XOX Truffle, Richart San Francisco, Cocoa Bella, TCHO, Coco-Luxe and Christopher Elbow Artisinal Chocolates.
Oaxaca, Mexico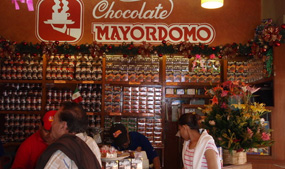 The early Mesoamericans were the world's foremost chocolatiers and Mexico has continued to manufacture chocolate ever since. The streets of Oaxaca, Calle Mina in particular, are flooded with chocolate. The sound of grinding and the tempting smells of pastries, candies and hot cocoa beverages are part of the city's day to day life. Chocolate is a highly cherished tradition that not only pleases the eye and palate, but also the soul.