Arunachal Pradesh
Tawang Buddhist Monastery:
The monastery situated in the Northern part of Arunachal Pradesh. It is located in the valley of Tawang-chu, which flows down from Tibet. The three storied Parkhang library has a collection of 400 year old scriptures and manuscripts written in golden letters. These scriptures include old sutras, old books and other manuscripts. Every year on the night of Buddha Poornima dances and ceremonial celebrations are held in the courtyard.
Young monks are taught arithmetic, English, Hindi and traditional monastic education from Centre for Buddist cultural studies. The monastery was renovated by 4th Dalai Lama in 1997.
Ziro: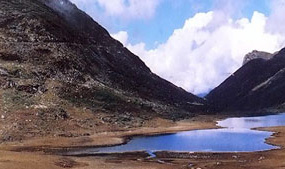 Ziro is situated to the north of Itanagar. The valley is surrounded by rare pine covered mountains. On the way to this beautiful landscape there is another magnificent temple, Malinithan. Apatani agriculture system, a traditional agricultural in Ziro, has made the paddy cum fish system possible here. This agricultural system is about the practice of rearing fish in the paddy fields. The rearing of fish in the paddy field starts from May and its harvesting is done from July to September.
February to October will be the best time to visit this place.
Nimdapha: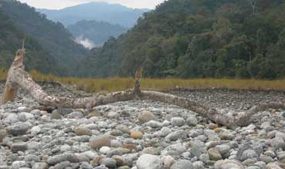 It was declared a national park in 1983.It is the largest national park in India. The name Namdapha came from the river Namdapha. The protected area has a dense cover of forest most of them are still unexplored. The park is located in the Changlang district, between the Dapha bum range of the Mishmi Hills and the Patkai range. The region is a part of both the Palearctic and Indo-Malayan biogeography areas. Along with the primary forest, the park has an extensive bamboo and secondary forests.
Tuting:
Tuting is a city in the State of Arunachal Pradesh with a population of approximately 163. The closest tourism destination to Tuting is Yingkiong. Other close by tourism destinations include Along, Pasighat and Daporijo. The nearest major railway station to Tuting is Guwahati (GHY) which is at a distance of 26.1 kilometers. The nearest airport is at Guwahati which is at a distance of 455 kilometers. Lying at an elevation of 1551 m makes it a high-altitude city.