Situated in the foothills of Himalayas, in the far-flung northeast India is the beautiful Meghalaya. Often known as the Scotland of the east, in all its unhindered beauty, serene lakes, undulating hills, stunning waterfalls, quaint caves, meandering rivers, thick verdant forests, rich orchids, exotic flora and fauna- Meghalaya makes for the finest holiday spot.
Sohpetbneng Peak
If you are in Meghalaya seeking peace and solace, you have to visit the Sohpetbneng Peak. Tagged as a sacred place by the Hynniewtrep folks of Meghalaya, this peak is regarded as a heavenly peak and true to the belief, Sohpetbneng means 'Naval of Heaven'.
Shillong: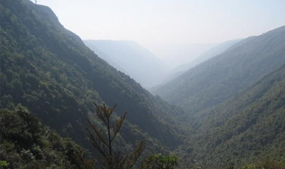 The capital of Meghalaya, Shillong offers a romantic and dreamy panorama. The spectacular Ward's Lake, in the heart of the city is a marvelous spot. It has inroads made of cobbled sand stones leading to the exquisite delicate flowerbeds. Spread Eagle Falls located in the Shillong Cantonment area is a veritable optic feast. Sweet Falls, located 8kms away from Shillong and Crinoline Falls at the heart of the city are the other adorable waterfalls.
Jaintia hills: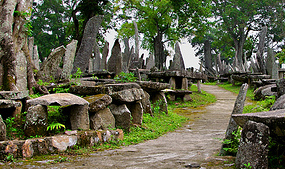 The amazingly scenic Jaintia Hills, home of the Jaintia tribes, is in the eastern part of the Meghalaya. Gifted by nature with plentiful rainfall, dazzling sunshine, all round greenery, high plateaus, enchanting and captivating valleys, rippling rivers, cascading waterfalls and pleasant streamlets, the Jaintia Hill stands out as the most fascinating sights of Meghalaya.
Cherrapunji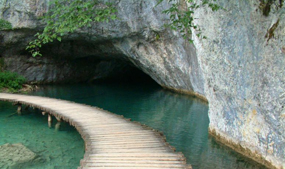 Perched on a headland, 4,500 ft above sea level, elevated over the stunning valleys and surging rivers lies Cherrapunji. Cherrapunji is perhaps the only place in India, which has just one season - the monsoon. Another strange fact about Cherrapunji is it rains mostly at night without disrupting normal activity during day time. The appealing, cascading 1,035-ft-high Mawsmai Falls - the 4th highest in India, is just a few kilometers from Cherrapunji and this is a spectacular sight no visitor should miss. An amazing variety of rare orchids, ferns, and moss make Cherrapunji a botanist's paradise.